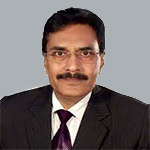 University means an institution of higher learning with teaching and research facilities consisting of at least one graduate college and professional college that award master's degrees and doctoral degrees as well as an undergraduate division that awards bachelor's degrees, being all targeted to achieving knowledge generation capabilities amongst the students, blending of passion, reason and courage in personal commitment to the ideals of the society. Pandit Jawaharlal Nehru has rightly said;

"A University stands for humanism, for tolerance, for reason, for the adventure of ideas and for the search for truth. It stands for the onward march of the human race towards even higher objectives, if the Universities discharge their duties adequately, then, it is well with the Nation and the People."

In order to meet these objectives, Ranchi University was established on July 12,1960. Emergence of this University was in fact a historic event in the sense that it heralded a new era in the realm of higher education catering to the needs of the people of Jharkhand. There are 8 faculties, 23 University departments, 15 constituent and 12 affiliated colleges, 3 autonomous college, 1 medical colleges, 2 psychiatry institutes, 4 technical institutes, 1 law colleges followed by Adult Continuing Education and Extension Department and Academic Staff College. As recognition to women empowerment Ranchi University established 8 colleges exclusively meant for girls and the remaining colleges are also co-educational in nature. Recent addition of Women Studies Centre at Ranchi Women's College is another step in this direction. Bed. Programmes have been commenced in 10 constituent colleges and LL.B course is now available at Co-operative College, Jamshedpur. It is worth mentioning that two of our colleges namely Jamshedpur Women's College and St. Xavier's College, Ranchi got CPE status from UGC. The NAAC has granted accreditation to 15 colleges of Ranchi University.

The University offers a wide range of academic programmes at both undergraduate and postgraduate levels including doctorate programmes in all the branches of basic sciences, allied sciences, medical and engineering sciences, social sciences, humanities and commerce. In addition the University Departments/Colleges impart add-on certificate / diploma / advanced diploma / PG Diploma courses. Besides regular courses in basic sciences, social science, humanities and commerce, the University offers several professional self-financing courses such as MCA, MBA, M.Sc. (Electronics & Communication), PG Diploma in Medicinal Plants to name a few.

In pursuit of India Vision 2020, the University envisions to open more job-oriented professional courses under self-financing scheme in Management Science, Information Technology, Bio-technology, Bio-informatics, Bio-physics, Bio-Chemistry, Physical Education and Sports Sciences, Archaeology & Museology, Food Processing & Bakery, Nursing, Disaster and Human Resource Management, Microbiology, Information and Library Science and Environmental Studies, Mass Communication, Public Administration, Social Works, Rural Development etc., and make them effective by re-structuring and optimizing the existing infrastructure. It The envisions making courses more participating and career oriented. The sports for effective implementation of education to real life situations. I seek the generous support and guidance of all my colleagues in this endeavour. The University has already launched 'Parents Teachers Meet' in the College and the University Departments to ensure regular attendance of the students in the classroom and hence their well-being. In last year itself we have made e-journals available through INFLIBNET to our students, scholars and teachers. Its connectivity has been extended to all university departments.

I am happy to tell that ISRO-sponsored EDUSAT facilities have been installed at Ranchi Women's college to bring home the concept of Virtual Interactive Classrooms. Significant progress has been achieved in the direction of campus networking. A corpus fund of 5.32 crore has been created. Interest earned on this deposit will be utilized to organise national level seminars/ workshops and to meet the expenses of the Visiting Professor faculty positions that have been created in the honour of Maulana Abul Kalam Azad, L.P.Vidhyarthi and Enayat Ahmad. Efforts are being made to set up Integrated Digitization System (IDS) and University Service Instrumentation Centre (USIC).

Dear recipient of degrees, I am very pleased to share with you that the different programmes of Ranchi Univeristy seek to address the new realties of the changing academic and business scenario of the world, while leveraging your natural talents and interests. The programmes are fashioned to equip you with the knowledge and skill sets necessary to respond to the full diversity of the region and country's needs.

We emphasize upon developing your problem solving abilities and decision making skills. Faculty teams work on students and mentor them to enhance their capacity to work effectively with other people and develop a mindset that will help them deal confidently with complex situations. Indeed, we aim at the development of the total personality of student.

Dear recipient of degrees, your achievements endorse the belief in the 'natural aristocracy of talent'. This ceremony marks a defining moment in each of your lives. Your academic success is what this new State of Jharkhand needs at this critical phase of its development. The State Government and the Central Government have heavily invested in you, and you are duly expected to contribute positively to the nation building process.

I hope that the seed of inquiry that has been planted in each of you will grow throughout-a life long commitment to learning. In the months and years ahead, our doors will be open to welcome each of you back to the University to update your skills and knowledge or to follow other paths of personal development.

In pursuit of India Vision 2020 as documented in "Report of the Committee on India Vision 2020", we plan to elevate our faculty, improve our graduate and undergraduate programmes, strengthen the arts, commerce and science courses, further strengthen our technical and professional education, diversify and globalize our university community, improve our libraries and access to information technology. We wish to enrich our campus, build stronger ties to the society, increase our endowment, improve our governance, and better serve the State of Jharkhand and the nation.